In 2016 the Conference was sold out with 160 attendees.
22nd Annual LGBTQI Psychotherapy Conference
Date: November 12, 2017
Mount Saint Mary's University
Los Angeles, CA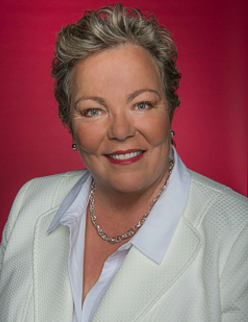 The Lesbian and Gay Psychotherapy Association of Southern California, Inc. (LAGPA) announces its Twenty-Second Annual LGBTQI Psychotherapy Conference. The conference is a one-day event co-hosted and co-sponsored by Mount SaintMary's University. The conference is being held Sunday November 12, 2017 in Los Angeles and presents academic research and expertise on LGBTQI issues and concerns to professionals working with these clients in their counseling practices. The conference is designed to meet the educational needs of psychiatrists, psychologists, LCSW, LMFT, MSW, interns, and students of psychology, and earns continuing education credits from APA. Approximately 130 professionals are expected to attend.
This year is LAGPA's 25th Anniversary since its inception in 1992. To honor that achievement Lorri L. Jean will be the keynote speaker. Jean is nationally recognized as one of the most effective leaders in the lesbian, gay, bisexual and transgender ("LGBT") civil rights movement. Jean serves as CEO of the Los Angeles LGBT Center, the world's largest LGBT organization. Previously, Jean served as the Executive Director of the National Gay and Lesbian Task Force. OUT Magazine has twice named her one of the 50 most powerful gay people in the nation, Los Angeles Magazine named her one of L.A.'s 100 most influential people and in 2014 it named her one of the ten most inspiring women in Los Angeles.
2017 Press Release
2017 Call For Papers/Presenters
LAGPA is accepting proposals for our Annual LGBTQI Psychotherapy Conference. The topics should focus on LGBT clients and the knowledge needed by therapists to better serve this population. Click here to download descriptive document.
2017 Conference Brochure & Registration
The 2017 Conference Brochure and Registration form is now available. Please use the links below. The brochure is a large file and may take several minutes to download. For a quick reference guide, download the 1-page flyer. Being a LAGPA member saves you over 25% on entry fees. If you are not a member, please consider becoming one before the Conference to gain these savings.
2017 Sponsorship & Advertising Opportunities
Approximately 100 professionals attend our conference. What better way to reach this targeted audience than to sponsor or advertise? Attached are the appropriate forms. We can still accommodate booths. Please see the attached Sponsorship Form.
2017 Address, Maps & Directions
Want more information? Contact Chuck Stewart