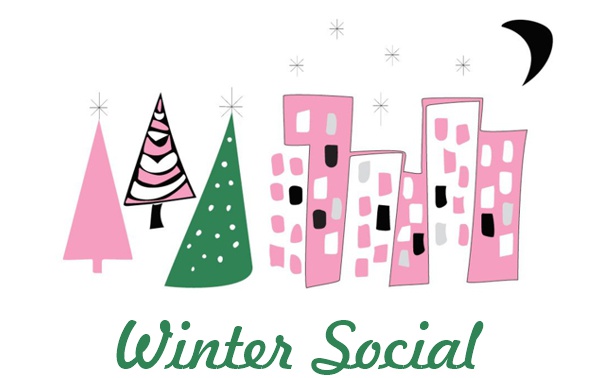 It's that time again for our annual Winter Social with partners LGBT Bar and SCLMA. This year, Robert Weiss and his husband Jonathan Westerman have graciously invited us into their architecturally stunning Spencer House overlooking the Santa Monica Canyon.
The delicious holiday spread is being provided by caterer extraordinaire Eddie Morgado.
Date: Sunday December 8, 2019
Time: 1 - 5 PM
Location: 237 Adelaide, Santa Monica, CA (see map below)
Cost: $40 per person
Parking: Adelaide is a one-way street heading east. As such, you must enter the street at Ocean. Parking is only allowed on the south side of the street.
Accessibility: Please be aware the driveway leading to the property is fairly steep and there are a couple of staircases that do not have hand railings and may pose challenges. We hope to have staff posted to help escort those in need up and down the stairs.
Registration: Registration payment is through a PayPal shopping cart, where you can use a credit/debit card if you don't want to login to a PayPal account.
Space for this event is limited to the first 120 persons who RSVP.
Spencer House in Santa Monica
Richard Spencer was a product-designer strongly interested in designing hillside housing. The house was constructed in 1949 in Santa Monica Canyon, nearby to other Eames, Saarinen, and Neutra case-study homes.
"On a hillside property with a 40 degree slope in Santa Monica Canyon, he wanted to build a private residence for himself and his wife with a swimming pool, a wide patio and abundant square footage of covered space. The residence comprises two sections joined through a partially roofed veranda. A kitchen, dining area, and a master bedroom and bath are located in the east wing. The opposite wing houses a 14-foot high living room (open to the terrace through a 12 x 12-foot glass screen) and a study on the upper level. Next to the carport, the entry path leads from the street level to the terrace, which functions as an outdoor setting for social activities. The concrete swimming pool serves as the anchor part of the house structure and was poured at the same time as the foundations. Dining areas, bedroom, living quarter and terrace jut out from the foundation." [Modernism Rediscovered, Pierluigi Serraino & Julius Shulman (Taschen)]
Photos are currently property of the Getty Center and were taken by the recently deceased Mid Century Architectural Photographer, Julius Shulman.
More photos and information can be found here.