In 2016 the Conference was sold out with 160 attendees. Watch for announcements for the 2017 Conference.
21st Annual LGBTQI Psychotherapy Conference
Date: November 13, 2016
Antioch University
Los Angeles, CA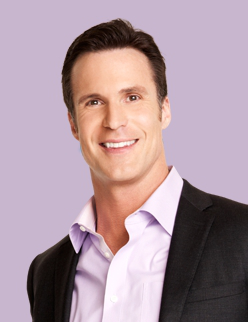 Lesbian and Gay Psychotherapy Association of Southern California, Inc. (LAGPA) announces its Twenty-First Annual LGBTQI Psychotherapy Conference. The conference is a one-day event co-hosted and co-sponsored by Antioch University Los Angeles (AULA) and the Masters in Psychology/Clinical Psychology LGBT Specialization. The conference is being held Sunday November 13, 2016 in Culver City, CA at AULA and presents academic research and expertise on LGBTQI issues and concerns to professionals working with these clients in their psychotherapy practices. The conference is designed to meet the educational needs of psychiatrists, psychologists, LCSW, LMFT, MSW, CAADAC Certified and Registered addiction professionals, interns, and students of psychology, and earns continuing education credits from APA, BBS, and CAADAC. Approximately 100 professionals are expected to attend.
For our twenty-first anniversary conference, we wanted a truly special speaker. Dr. Greg Cason is best known as "Dr. Greg" from the Bravo series "LA Shrinks"— the controversial docu-series that dramatized the interactions between a therapist's office and his real life. He appears regularly as a psychological expert on The Nancy Grace Show and has also appeared on many TV programs including The Jeff Probst Show, The Tyra Banks Show, Extra, Entertainment Tonight, Access Hollywood, and other news features. His expertise was also featured in documentaries specifically about the gay community such as The Butch Factor, The Adonis Factor, and The Gift. Most recently, he provided expert psychological analysis in The Secret Tapes of the O.J. Case: The Untold Story. His writing includes an often-irreverent psychology column for the gay community called "Off The Couch" in print and on-line versions of Frontiers magazine and his sometimes-controversial views have been featured in The Huffington Post, The Advocate, People, and other publications. Dr. Cason currently teaches in the psychiatric residency at UCLA and is a licensed psychologist and Diplomate in the Academy of Cognitive therapy with a private practice in Los Angeles specializing in Cognitive Behavioral Therapy and the LGBT community.