Our 2015 Conference Success with almost 100 attendees
20th Annual LGBTQI Psychotherapy Conference
Date: November 15, 2015
Antioch University
Los Angeles, CA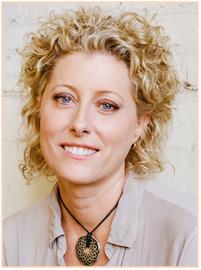 The Lesbian and Gay Psychotherapy Association of Southern California, Inc. (LAGPA) announces its Twentieth Annual LGBTQI Psychotherapy Conference. The conference is a one-day event co-hosted and co-sponsored by Antioch University Los Angeles (AULA) and the Masters in Psychology/Clinical Psychology LGBT Specialization. The conference is being held Sunday November 15, 2015 in Culver City, CA at AULA and presents academic research and expertise on LGBTQI issues and concerns to professionals working with these clients in their psychotherapy practices. The conference is designed to meet the educational needs of psychiatrists, psychologists, LCSW, LMFT, MSW, CAADAC Certified and Registered addiction professionals, interns, and students of psychology, and earns continuing education credits from APA, BBS, and CAADAC. Approximately 100 working professionals are expected to attend.
For our twentieth anniversary conference, we wanted a truly special speaker. Lauren D. Costine, Ph.D., is not only a graduate of AULA and past board member of LAGPA, but her soon-to-be released book—Lesbian Love Addiction: Understanding the Urge to Merge and How to Heal When Things Go Wrong—establishes her as a leading expert in the field. Besides being one of the founding members of The LGBT Specialization in Clinical Psychology at AULA in 2006, she is currently the Chief Clinician of BLVD Treatment Centers - an intensive outpatient treatment center based in Hollywood, CA - where she founded their LGBTQ-Affirmative Track – one of the first of its kind on the West Coast. Dr. Costine is a recognized expert in LGBT-Affirmative Psychotherapy and pioneer in Lesbian-Affirmative Therapy.
CONFERENCE BROCHURE AND REGISTRATION
The 2015 Conference Brochure and Registration form is now available. Please use the links below. The brochure is a large file and may take several minutes to download. For a quick reference guide, download the 1-page flyer. Being a LAGPA member saves you over 25% on entry fees. If you are not a member, please consider becoming one before the Conference to gain these savings.
SPONSORSHIP AND ADVERTISING OPPORTUNITIES
Approximately 100 professionals attend our conference. What better way to reach this targeted audience than to sponsor or advertise? Attached are the appropriate forms. We can still accommodate booths. Please see the attached Sponsorship Form.
Want more information? Contact Chuck Stewart