20th Annual LGBTQI Psychotherapy Conference
Date: TBA
Below are the details of last year's conference. Watch for updates.
Want to participate? Contact
Chuck Stewart, Ph.D.
19th Annual LGBTQI Psychotherapy Conference
November 16, 2014
Antioch University
Los Angeles, CA
The Lesbian and Gay Psychotherapy Association of Southern California, Inc. (LAGPA) announces its Nineteenth Annual LGBTQI Psychotherapy Conference. The conference is a one-day event co-hosted and co-sponsored by Antioch University Los Angeles and the LGBT Specialization. The conference is being held Sunday November 16, 2014 in Los Angeles (near Culver City), CA at Antioch University and presents academic research and expertise on LGBTQI issues and concerns to professionals working with these clients in their psychotherapy practices. The conference is designed to meet the educational needs of psychiatrists, psychologists, LCSW, MFT, MSW, CAADAC Certified and Registered addiction professionals, interns, and students of psychology, and earns continuing education credits from APA, BBS and CAADAC. Approximately 100 working professionals are expected to attend. Prior conferences have been held at Antioch University Los Angeles, University of Southern California, Philips Graduate Institute, and the Gay and Lesbian Center.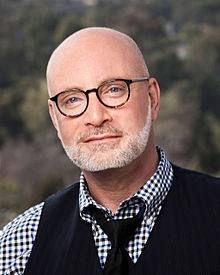 Our keynote speaker, Robert Weiss, LCSW, CSAT-S, is an international sexual addiction expert, renown author and educator, and founder of the Sexual Recover Institute. He has authored may books, including: Cruise Control: Understanding Sex Addiction in Gay Men; Sex Addiction 101: A Basic Guide to Healing from Sex, Porn, and Love Addiction; Untangling the Web: Sex, Porn, and Fantasy Obsession in the Internet Age; and Closer Together, Further Apart: The Effect of Technology and the Internet on Parenting, Work, and Relationships. He is a regular contributor to Psychology Today, The Huffington Post,and CounselorMagazine.com, writing primarily about the intersection of technology with sex and intimacy.
CALL FOR PAPERS / PRESENTERS
LAGPA is accepting proposals for our Annual LGBTQI Psychotherapy Conference. The topics should focus on LGBT clients and the knowledge needed by therapists to better serve this population.
CONFERENCE BROCHURE AND REGISTRATION
The 2014 Conference Brochure and Registration is being prepared. Please use the links below. Being a LAGPA member saves you over 25% on entry fees. If you are not a member, please consider becoming one before the Conference to gain these savings."
2014 Brochure (PDF) (ready after 7/30/14, please return then for this document)
2014 Registration Form (PDF) (ready after 7/30/14, please return then for this document)
2014 Online Registration (PDF) (ready after 7/30/14, please return then for this document)
2014 CONFERENCE SPONSORS
Please become a sponsor for this important event. Reach many working professionals.
SPONSORSHIP AND ADVERTISING OPPORTUNITIES
Approximately 100 professionals attended our conference. What better way to reach this targeted audience than to sponsor or advertise? Attached are the appropriate forms. We can still accommodate booths. Please see the attached Sponsorship Form.
Want more information? Contact Chuck Stewart